A few days ago you could see in Bellevue one of the most interesting and definitely future-changing developments on the Chinese travel market. Based on that statement, Expedia has actually managed to sell more than 62.4% of its stakes to a multitude of companies which include CTRIP, Plateno Group Limited, Keystone Lodging and Luxuriant Holdings Limited. The total amount is priced at around $671 million.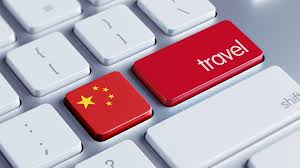 This agreement is also including the fact that both Expedia as well as CTRIP have to work with each other and allow the customers to obtain travel products for their specific location and niche. It's important to note that the transaction as a whole has been closed on the 22nd of May 2015.
What this transaction shows is that Expedia has finally decided to cash in as they allow Qunar and CTRIP to reap in the best results. Sure, there's always competition and price cutting in China, but the elong strategy used by Expedia simply isn't suitable any more. Even CTRIP had to deal with pressure due to the price war, so seeing the company join Expedia as they partner up and work together is a real treat.
We say that because Priceline is also a shareholder of CTRIP, which makes us wonder with whom they are going to partner up next as they try to take over the Chinese travel market. The next big thing might be Qunar however, as they are the second largest OTA in China and they actually have a market share of around 11%.
Based on analyst reports it's clear that the travel industry is now exploding in its online form, with the domestic travel space not seeing that much of a growth. Both CTRIP and Qunar have been growing excessively in the past few years as they acquire more funds and investors.
If you take a look at the Qunar shares only, they have brought in a 106.5% growth which translates in around $283 million, while CTRIP had a great quarter as well, with a 46% growth translated to $373 million.
Sure, Qunar has grown more than CTRIP, but this clearly shows that both companies are on a great, growing pattern right now. Is there a winner here? It's hard to tell, but rest assured that both companies do have losses as well, not to mention that a company like Qunar might not have the opportunity or abilities to keep a large growth for a long period of time.
The interesting thing here is that CTRIP has an OTA model whereas Qunar is a hybrid and because of that he uses the power of media. Of course, the battle ahead sounds like a very interesting and quite a promising one, but the foreign regions as well as the foreign brands will most likely intervene on the Chinese market, so the results are definitely out in the blue.
The question is, how will the newcomers like Alitrip will affect the whole thing, and will there be any issues coming from here? One saying states that only the powerful ones win, but is it true for CTRIP and Qunar? Only time can tell!