Revenue Management Solutions for Hotels
Designed by revenue managers for revenue managers to optimize the hotel revenue.
REVENUE MANAGEMENT SOLUTIONS
Designed by revenue managers for revenue managers to optimize the hotel revenue. This revenue management system (RMS) is a semi automated software solution for hotels. The system will help the hotel to boost sales, improve channel management, support in inventory control but most of all helps you to sell your rooms.

Nowadays internet market is dynamic and in a continuous change. To keep track of this will cost the revenue manager allot of time. Competition is fierce and the market is working 24 hrs a day, while staffing cannot meet this expectation. This software solution designed to generate more hotel revenue towards the property.
WHAT DOES THE PROGRAM DO?
It reacts and provide recommendations on market changes and fluctuations to help to boost your Hotel's KPI being it occupancy, ADR or RevPAR. The program will enable you as a revenue manager to analyze the market 24hrs in a 360 degree angle. It will focus on your prices and your online reputation as well as that of your competition.  Clear presentation of pick up and booking pace as well as market trends.
DATA COLLECTION
The system is linked to the hotel's Property Management System (PMS), to retrieve historical data as last years occupancy, ADR and pick up.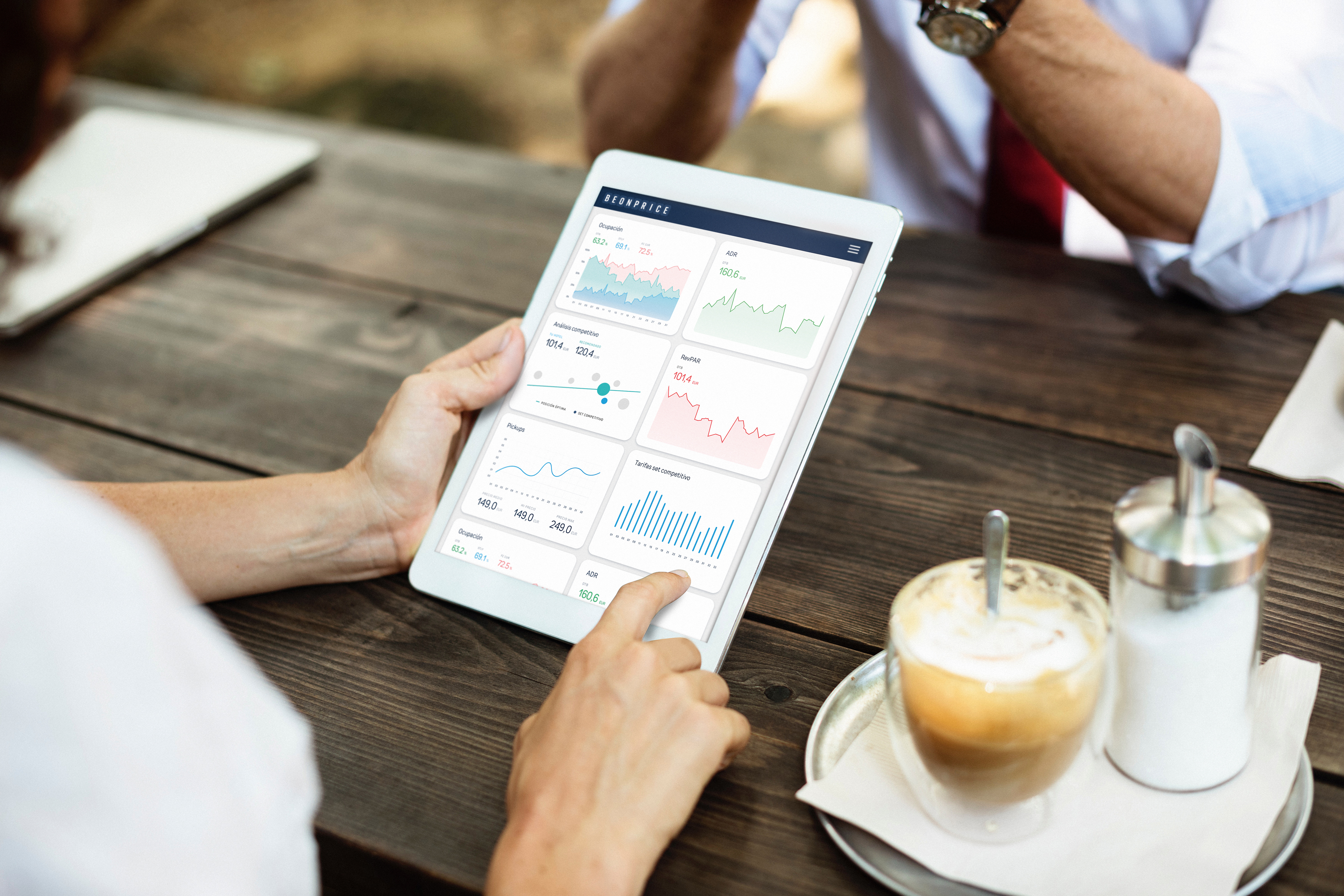 RATE SHOPPING AND RATE DISTRIBUTION
It continuously analyzes the entire competitive landscape – not just the COMPSET- to give the best sales advantage. The program reacts to all fluctuating future trends of available internet market data. Real time, the system enables you to distributes optimal rates, every day, for the next 12 months to all your online sales channels! To achieve the highest occupancy, ADR, RevPAR and profits.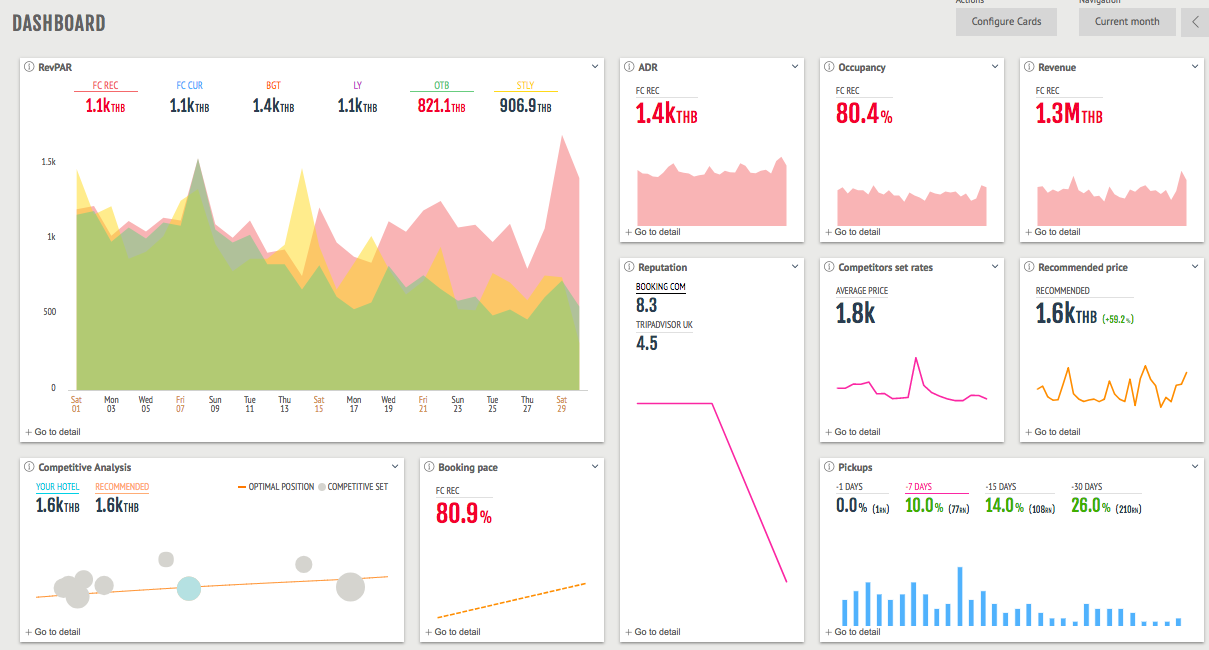 REVENUE OPTIMIZATION
The revenue manager has the flexibility to anticipate at any moment of time. Hoteliers are in full control  of all strategic decisions. Decide on all sales channels and tailor-made promotions to achieve optimal and careful management of internet sales distribution. Regain control of your rates and revenues. It is a Revenue Management software solution for hotel professionals who focus on continuous increased revenues and profits.
REAL TIME UPDATE
Based on complex calculations of all Real-Time market variables, this revenue management system for the hotel sales and marketing is the only software solution that automatically optimizes and updates hotel rates across all web based distribution channels.

It reacts and updates based on immediate market changes and fluctuations to help hotels boost OCCUPANCY, ADR, and REVPAR creating additional incremental revenues and repeat business.