Hotel performance in the first five months of 2015 in Phuket is increasingly making news over the shifting segmentation. China rising and Russia declining have been two key stories. Total airport passenger arrivals for Phuket in 2015 rose 3% over same period in 2014. If you recoil back to 2014 and compare this to the first five months over 2013 there was 1.7% growth.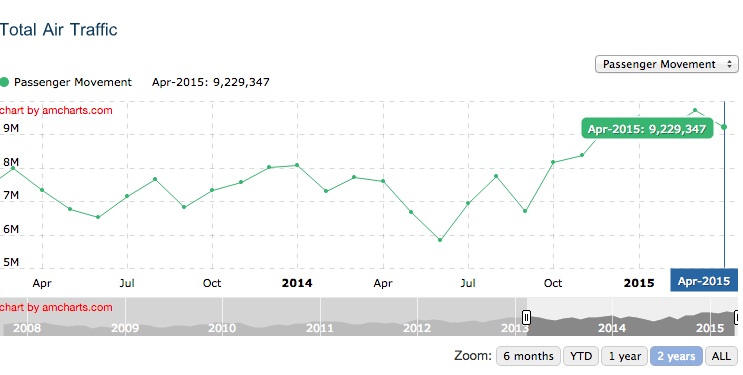 The key changes from 2014 is the decline of the U.K out of the Top 5, and in 2013 it was Sweden.
The sinking Russian ruble due to the crisis in Ukraine has crippled the arrivals with 42.5% compared to 2014. During the year of 2014 we still saw a positive growth rate when the Russian arrivals were good for 20.4% of the total international arrivals compared to 18.5% in 2013.China on the other hand has remained in a forward trajectory with 11.7% growth in 2014, and in 2015 rising by 30.9%.
Over the span of three years the Korean market remains significant especially in the upscale honeymoon segment. Yet over this period a markets slowdown has occured which culminated in 15.3% negative growth this year.
Australia has hit a bump in the roadmap as well. In 2014 growth surged 9.9% for the period over 2013, yet in 2015 is has dropped by 7%. Currency devaluation is often cited as a key driver, yet Bali has continued to register increasing Aussie arrivals.
A lower average length of stay with hotels which is creating a disconnect between passenger arrivals and market wide occupancy. So while there is airlift growth, the actual fact on the ground given rising new hotel supply and a shorter average stay is there is a widening gap in supply demand fundamentals.
The increase in Asian passengers in the first five months of this year by 20.5%. Malaysia, India, China and Hong Kong all have shown spikes upward in the range of 30-34%. A key characteristic of these segments is they have a shorter average length of stay versus long-haul markets. One notable performer is Hong Kong which grew 33.8%t this year.
The Western European geographic segments, in 2014, the combined market decreased by 11.7% while in 2015 a recovery regained positive traction by 8%. A solid rise by France which drove up growth by 31.7% this year has been impressive. So for those who say that Western Europeans have abandoned the island this is not reflected in the airport numbers.
One bright light on the horizon has been South Africa which is benefiting from increased air links via the Middle East. This year versus the same period in 2014, the SA segment surged by 81.7%. Two key drivers have been airlift and visa free travel.
India is another market showing promise with 2015 growth ranking in at 30.9% compared to the same period last year.
Looking at the remainder of 2015, C9 Hotelworks Bill Barnett,  expects market volatility to continue. Phuket is returning to a more defined seasonal market which is expected to have a strong impact on average room rates. Low season rate offers have the potential to derail a sold annualized rate strategy. The current MERS scare in Korea is a potential risk factor coming into the summer season. As for the good news, there is a broad demonstrated historical growth pattern yet tourists are changing and the industry has to adapt to the new markets.
– Source: http://www.thephuketinsider.com