Over-tourism in Phuket – the Role of Destination management
People are coming towards Phuket (Thailand) for tourism as it is considered as the prevalent vacationer destination. Do we need destination marketing companies and what should be their role?
Role of the Destination Marketing Organization
DMOs (Destination Marketing Organization) are serving the tourism industry by supplying visitors towards the nation. Phuket  has some excellent and stunning sites which are worth a visit.  If by one way or another the DMOs are out of business, still there will be visitors who will visit and engage themselves with the fun and action in Phuket Island.
Phuket over tourism
The primary issue of the Phuket is the "Over-tourism" which implies that such a large number of vacationers are visiting a similar destination that results in causing "unbalanced tourism" or emerge some destination management issues.
The significant reason for this is the ineffective administration framework and the way DMO's operate.  They start pulling in an ever-increasing number of people groups towards the specific quantitive goal. The more vacationers coming to the destination, the more the DMO's getting paid.
Subsequently there ought to be a legitimate administration framework for the tourism industry with certain principles and guidelines so as to limit the over advertising of Phuket that will lessen the unbalancing. Likewise, the smart- regulatory system is also necessary for the proper regulation and crowd management. The sheer growing number of arrivals are having its toll on infrastructure, populair tourist spots, natural resources, waste management, etc.
Hoteliers and DMO's working Together
The price the destination is willing to pay for all this should outlive the gains on long term, rather than short term.  Hoteliers and DMO's should work jointly addressing the problem and work toward solutions.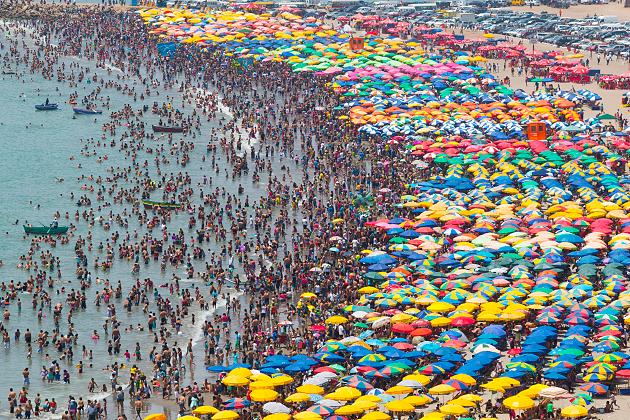 Simply speaking, when consumers are looking to book a trip, and the smart business has set the limits necessary, a window will pop up to inform them that the location is fully booked for those days. In turn, when a person wants to visit that location, they will have to find another date to go. When dealing with higher numbers, this will stretch out the season, therefore balancing it year round. In this manner the digital infrastructure should be there for evaluating up the best possible volume for tourists exercises and for keeping up the destination management services simply like Disney.
Disney is having an appropriate administration framework like NASA . Disney's method of loosening a crowd is to send out a way that can draw some of those people away from that area. For example, Mickey Mouse starting a dance line throughout the park.
For Destination Marketing to be effective, all parts of tourism need to work together. You can fill a hotel easily enough, however, what happens when the destination they came to see is unavailable? Those same people get frustrated and do not return. The example of helping each other is that when a destination is fully booked, hotels can use technology to inform guests that maybe another date would be better to visit.
Successful tourism is a maximized economic impact, protection of key assets in your location, make sure that the tourism does, in fact, benefit the town locals in some way also, most importantly, keep the quality high everywhere, not just a hotel or one destination. Work together and make your area a place that more people want to visit year round. That is true Destination Marketing and Management.