In the past decade, technology has evolved in such a rapid pace that it literally surprised us. More and more technologies are appearing yearly, and these help us live a better life by easing operations, solving problems, and this trend can also be seen in the hospitality industry as well.
This new trend has definitely improved the hospitality business, because people can now make reservations online, access a multitude of distribution systems and enjoy a place where there are numerous modern systems such as keycards and entertainment, among any others. Despite these, it seems that the major trend in the hospitality business is definitely the cloud.
Why is the cloud so important? Because it allows the companies in the hospitality business to process and store a tremendous amount of data, reduce costs but at the same time improve their services like never before.
During HITEC 2014, SaaS as well as cloud were one of the major trends. In fact, numerous cloud tech providers have been acquired recently, with Amadeus as well as Oracle spending billions of dollars in order to get their hands on the new technology and implementing it into a multitude of industries, including the hospitality one as well. Usually there are 16 tech areas in any hotels, and most of them already have planned a PMS, not to mention that many of these hotels want to get a PMS upgrade in the next 1-2 years.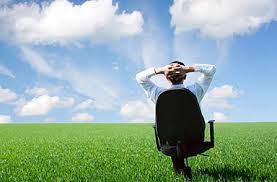 Benefits brought by the cloud technology for the hospitality industry
Managing an ever growing hotel has become a very complicated and sometimes tedious task. In fact, from billing to reservations and management, all of these actions can take a lot of time and they might not bring the best results if they aren't done properly. If you add up the server operating costs, maintenance and upgrades, then you will immediately see that finding a new, better solution for storing this data is in order.
This is where the cloud tech comes in, and it provides a multitude of benefits for businesses in the hospitality industry.
Connects to online channels
Since reservations are made mostly online nowadays, the hotel can immediately book to travel agents or any other booking service, not to mention that this can be integrated via Facebook as well.
Rising to expectations
The reality is that adapting to the expectations of new guests can be hard, but thankfully with the help of a cloud based PMS a business can offer complete support for a multitude of smart devices and a better experience overall.
Integration with other cloud services
Many cloud services include revenue management, property management and channel management, which aren't found in the legacy systems.
Fast ROI
A cloud based PMS brings a much better return of investment because it removes a lot of costs related to infrastructure, maintenance and manpower among others.
Fast and automatic backup
Hotels can garnish a tremendous amount of data, and this is why they have to make sure that the data is saved at all times. Thanks to professionalism and security, cloud based services provide the best and most secure location to save sensitive information.
Green cloud
Yes, the cloud is an eco-solution and practice which doesn't hurt any tree nor does it harm the environment. Instead, it's the natural choice when it comes to replacing the older systems. Thanks to the cloud, everything can be accessed automatically no matter where it is right now, and the results are certainly well worth it.
Thanks to the sophisticated solutions offered by the cloud and the great benefits that the hospitality industry can achieve thanks to it, this technology has evolved quite a lot and it will continue to do so in this field of work. One of the main targets will be the smaller and medium size hotels, as these are the next ones in line to take full advantage of these unique practices!