Booking Engine
The booking engine is outstanding in terms of conversion thanks to the following characteristics:

The system ALWAYS offers a bookable solution. (Whatever the request in terms of dates, number of guests, etc.)
 'Intelligent' calendar,  shows the minimum price per day, bookable dates, the minimum length of stay allowed for certain dates.
Alternative dates for the same hotel in case of no availability,
Auto responsive, automatically adapts the webpage to suit the device.
The interfaces are highly customisable and integrate seamlessly with the property's website.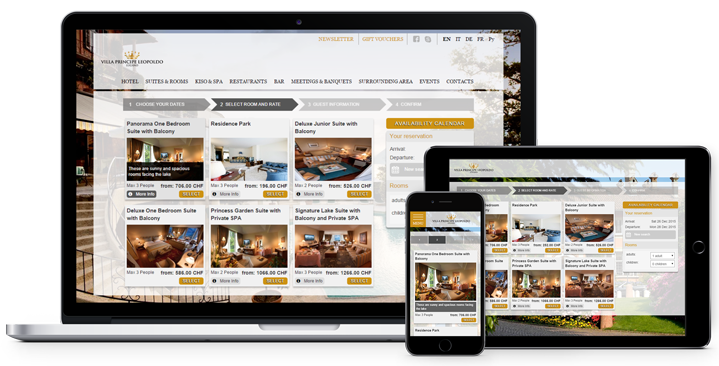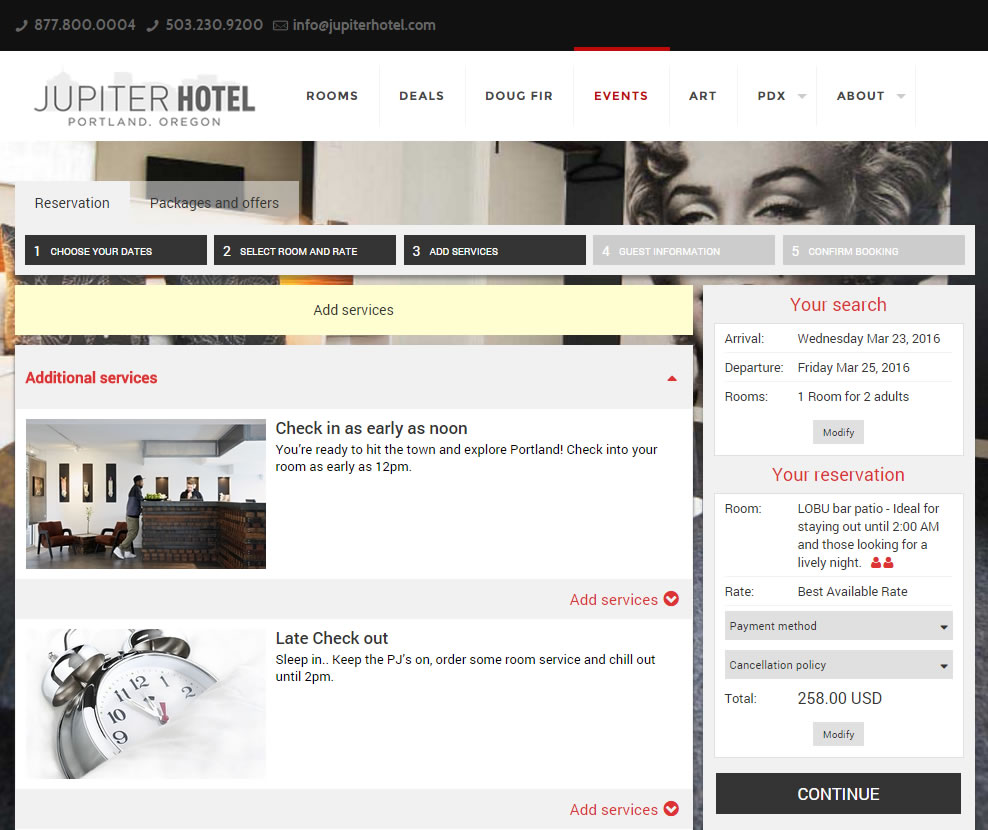 Dynamic Packages
Selling services and accessories of any type  in a package or sold separately. With the Booking engine  Dynamic packages function, users can book services and amenities for their stay at your hotel.

Customers can choose extra services after choosing the type of rate and room, like:

airport pickup
car rental
SPA treatment
tickets, etc

adding them to their reservation before paying.
Upselling Tool
The Booking comes with a suite of innovative up-selling tools to encourage customers to buy from the hotel website. The hotel is able to personalise the interaction between the customer and the booking engine and promote additional services and products. Increase conversions on your own website to drive more revenue.

Best Choice Boxes
Guest Reviews
OTA price comparison
Persuasive messages
Recovery strategy